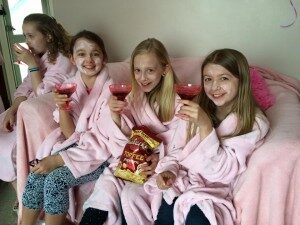 Glitter & Gloss  organises girls pamper parties in London, Essex, Kent & Hertfordshire
Love all things Girlie, Glittery & Glossy? Why not have a pamper party with Glitter & Gloss?
Qualifying in 2004 our passion for pampering has taken us all around the London, Essex & Kent pampering girls  all ages. We organise wonderful packages for girls of all aged 5-15. Our trained beauty and hairstylists are fully equipped to manage any number of children. We can organise your pamper party and bring everything required to your home or a venue of your choice
Make up , pamper hair styling parties are great fun for birthdays or special occasions. We bring along all the make up , Beauty, hair styling equipment and get down and creative with each of the children! If you fancy providing a different kind of surprise, then we guarantee that you'll absolutely love our parties.
We do get booked up very quickly, so please book your party as early as possible. However, we do have last minute pampering available. So, please let us know and we will do the best we can to make your little girls party happen
Email – glitterglossparties@gmail.com 
WhatsApp – 07939225873
https://www.facebook.com/kidspamperpartiesessexandkent/
https://instagram.com/glitter_gloss_pamper_parties_